Fennetta van der Scheer, MA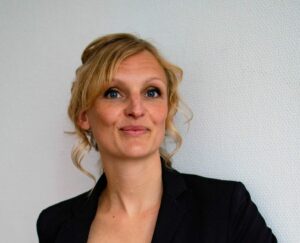 Fennetta van der Scheer has been working as a clinical speech therapist at the Department of Otolaryngology in the Ear, Nose, and Throat (ENT) / Head and Neck surgery department of AmsterdamUMC since October 2016.
With her background in Neurolinguistics / Linguistics, in which she obtained her master's degree in 2009, she has gained experience during her career as a speech therapist and clinical linguist in various rehabilitation centers and as a teacher at the Speech Therapy Bachelor's program.
Since she started at VUmc, she has committed herself to improving care for patients with head and neck cancer, initially as a clinical speech therapist and since 2023 as a researcher as well.
Her research focuses on developing and making self-help exercise programs accessible within head and neck cancer care in The Netherlands. This research is of great importance, given the increasing pressure on supportive care due to a shortage of staff and rising healthcare costs. Patients are capable and willing to do more for their recovery, provided they receive the right tools and guidance.