Dr. Karen Holtmaat
Psychologist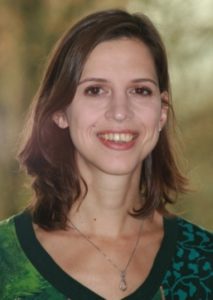 Since 2012, Karen works as a researcher in the group 'Living together with cancer',
currently as assistant professor. Karen obtained her doctorate in 2020 based on a randomized controlled trial on the efficacy of a psychological training aimed at meaning-making in cancer survivors. This training helps patients to cope with the disease and to pick up their life after cancer. Internationally, this training is known as meaning-centered group psychotherapy, developed by dr. William Breitbart.
Karen is project leader of Oncokompas and LearnPAL. Oncokompas is a self-management tool to support cancer survivors in finding optimal supportive care, tailored to their quality of life. LearnPAL is a mLearning (mobile learning) for tertiary education about palliative oncological care. LearnPAL aims to improve the physical, psychological and social quality of life in cancer patients in palliative care.
Since 2020, Karen is project leader of the ADJUST-study, as well. This is a study into the prevalence of an adjustment disorder in people with cancer and the efficacy, cost-utility and budget impact of psychological treatment for these patients.
Karen studied psychology and religious studies and completed both studies cum laude.