Prof. Irma M. Verdonck – de Leeuw, PhD
Psychologist, Speech & Language Therapist, Linguist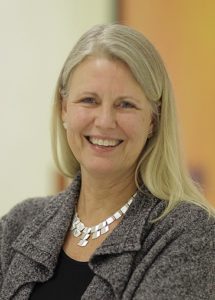 Irma Verdonck-de Leeuw (1963) graduated as psychologist, speech pathologist, and linguist. She is professor at the Department of Otolaryngology – Head & Neck Surgery of VU University Medical Center (VUmc) / Cancer Center Amsterdam, and the Section of Clinical Psychology of Vrije Universiteit Amsterdam in Amsterdam, the Netherlands. From 2010-2014 she was chair "Living with Cancer: innovative care programs and e-health" established by the Dutch Cancer Society (KWF) / Alpe d'HuZes Foundation. From 2015 onwards she holds the chair "Psychosocial Oncology" established by the Vrije Universiteit Amsterdam and VU University Medical Center.
Her research comprises four main topics: 1) Quality of life and psycho-oncology in cancer patients and their families, 2) Supportive care: the prevention and management of adverse effects of cancer and its treatment from diagnosis through anticancer treatment to post-treatment and palliative care 3) Predictive modelling: quality of life in relation to biomarkers and survival, and 4) Voice, speech, swallowing, and oral function.
The main aim is to generate knowledge on quality of life issues and psycho-oncology in cancer patients and their relatives and to assess cost-efficacy of supportive cancer care. Cohort studies focus on the impact of cancer on quality of life in relation to a broad perspective of possible moderators and mediators such as sociodemography, comorbidity, coping style, lifestyle, and tumour and treatment related aspects. Several randomised controlled trials are ongoing on cost-effectiveness of psychosocial care, allied health services, and (stepped) care programmes. A special focus is on patient empowerment and information technology to improve the efficiency of supportive care.
Irma Verdonck-de Leeuw supervises 16 PhD students and is (co-)author of more than 200 peer reviewed papers, chapters, reports and professional publications on quality of life, psycho-oncology, and voice, speech, and swallowing function in cancer patients. She obtained grants from the Dutch Cancer Society (KWF), Netherlands Organisation for Health Research and Development (ZonMw), health care insurance companies, and others.
On behalf of VUmc, she is member of the Steering Committee of the NFU project eHealth (Citrienfonds).
She was program leader of the research program "Quality of life" of Research Institute CCA Cancer Center Amsterdam of AmsterdamUMC www.amsterdamresearch.org
She was member (Secretary) of the Executive Committee of the European Organization for Research and Treatment of Cancer (EORTC) Quality of Life Group (2013-2016), chair of the Study Group Rehabilitation and Cancer Survivorship of the Multinational Association of Supportive Care in Cancer (MASCC) (2012-2016), and board member of the International Association of Logopedics and Phoniatrics (IALP) (2004-2010).
She is member of the Advisory Board of the patient society "Stichting Hoofd-hals" (patients with head and neck cancer). She is member of the Make Sense Campaign Steering committee  of the European Head and Neck Society.
She was diagnosed with breast cancer in 2007 and was treated with surgery, radiation, chemo-, and hormone therapy. She is married and has two (twin) sons.